About us
Company Address
Itsasbide 58
48630 Gorliz Vizcaya
Spain
Basque Active Tourism company, almost 20 years of events and adventure.
We started out in 1999 with adventure sports and little by little continued transforming our activities into experiences and experiences into emotion.
Adventure Activities, Basque rural sports, Reality Adventure, Gymkhanas, Team Building … each event is a challenge in itself and every challenge has a goal.
We are located on the edge of the beach in Gorliz, just 30 km from Bilbao but our work extends geographically throughout the Basque Country, in urban spaces like Bilbao, Donosti, Gasteiz, Getxo, as well as the Basque coastline, natural parks and Rioja Alavesa region.
Team Building Activities, where we introduce cultural and Basque rural sports activities as our unique differentiator.
Experiences and Adventures, where active tourism and adventure sports play an especially important role, both water and land-based activities adapted to the needs and preferences of each client.
Social Corporate Responsibility, we maximise on our social commitment, together with the companies involved, to work for the good of the environment and the people in our surroundings, all becoming 360 degrees more sustainable.
And all of this work, designed and put together by a team of professional Basque men and women, natives of our country, our language and our culture.
Troka Adventure, a whole experience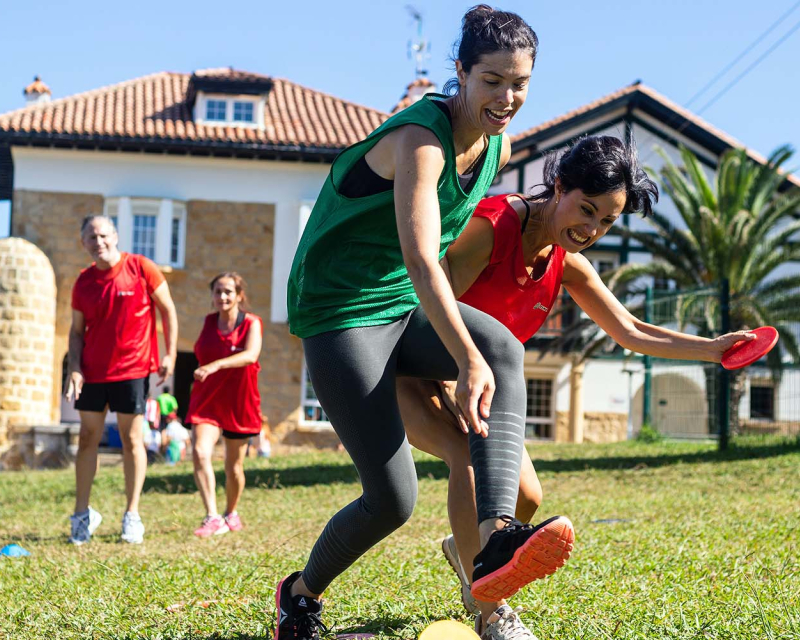 Awards
Reference ATRAE 2018 (Asociación de Agencias Receptivas de Euskadi)
We work with DMC's, Events Agencies, local as well as from other places in Spain, Europe…
President of the Association for Active Tourism companies in Basque Country, Aktiba
Member of the Bilbao Convention Bureau
Certified for Quality Spanish Tourism SICTED (Sistema Integral de Calidad Turística Española en Destinos)
Quality Active Tourism certification with ANETA