About us
Company Address
Calle Leonardo da Vinci, 7-12
Parque Tecnológico Isla de la Cartuja
41092 Sevilla Sevilla
Spain
More than 33,000 m2, 2 auditoriums and 16 meeting rooms at your disposal to allow our imagination to run free and create memorable events.
Cartuja Center CITE (Centre for Technological Innovation in Entertainment) is much more than just a space. Technology and innovation united in a chameleon-like, modern and versatile space specially conceived to organize, program and host from large events to small format local meetings, as well as concerts, theatre, training meetings, musicals ... everything you can imagine.
Among its wide variety of spaces, it has an auditorium with more than 2000 seats with a configurable stall through the Gala Venue system, which allows to vary the height of each of the rows and to hide the seats to configure the stall according to the needs, in a short period of time and can accommodate up to 3500 attendees. It also features Meyer Sound's "Constellation" variable acoustics system.
In addition to this large auditorium, there are other alternative spaces such as a second auditorium for 400 people and an area of 280m2, 15 meeting rooms, a rehearsal room designed and equipped with resources to be able to become a recording room or set of 195m2 and an area of 200 m2 where the recording studios are located, a post-production room as well as a control room.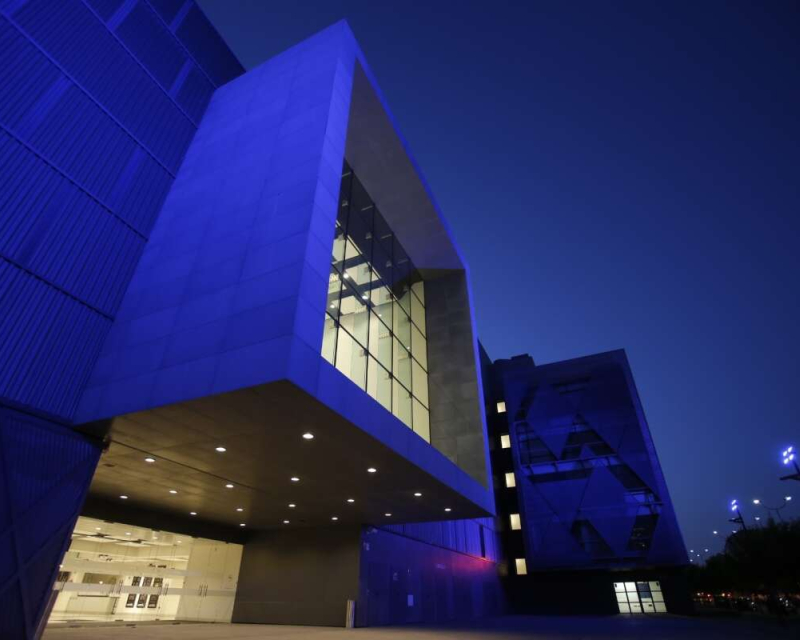 Awards
Eventoplus Award 2019, Silver Category to the best venue in Spain.
Seville Chamber of Commerce, Best Strategic Project 2019.
Cartuja Center CITE additionally provides:
Variable Acoustic Constellation System (Meyer Sound)
Gala Venue system. The seats automatically rotate from the storage position to the deployed sitting audience position.
Virtual Set
Videoconference system
Fiber connection (audio and video) between meeting rooms